In August 1983 Mrs. Gail opened Trinity Chapel Child Care Center. The desire to be able to provide affordable high quality child care to this community was birthed within her when she was trying to find child care for her own children, she visited many centers that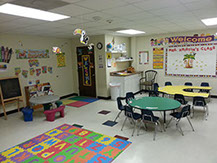 she just could not consider leaving her own children at. Trinity had small beginnings but a big heart and quickly grew to become the center that you will find today.
May 2009 was an exciting time for us as we opened up our brand new child care center. We were so excited to have nine brand new classrooms and brand new commercial kitchen. All of our classrooms are set up with their own bathrooms so that they are self-contained. Each child can have all of their needs met without having to leave the comfort of their own classroom. We love our new home and are so thankful that we are able to meet the needs of customers in such pleasant surroundings.
Trinity continues to set the bar high when it comes to child care. Our staff works to give you piece of mind while your child is in our care. We promote an atmosphere that is loving and understanding for each child's unique needs. Our staff is trained to adjust their day to make sure your child feels safe and loved so that you can feel comfortable leaving your child in our care each day. Our drive for excellence will keep your child wanting to come back for more each day! Likewise, our teachers and staff look forward to seeing your child everyday. Children learn best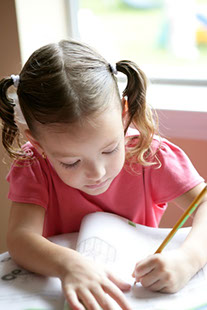 from teachers they have positive relationships with and Trinity teachers build these relationships as a crucial component of our program.
We use Abeka curriculum which has been proven to be effective in building a solid foundation for a child's academic future. While academically sound, it also provides a solid Biblical foundation for children.