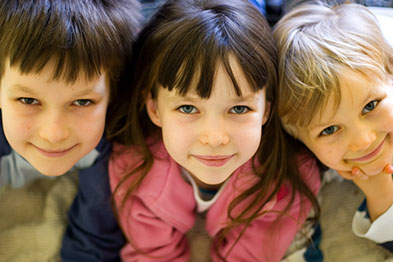 Trinity's motto has always been Caring and Sharing Jesus with Children. We are a Christian organization which operates on Biblical principles. We place high standards on ourselves, our staff, our students and their parents. We believe that the Bible provides moral and spiritual values and guidelines which help to develop a Christ-Like Christian character. We strive to display these morals and values in our speech, behavior, and thoughts.
We hold in high esteem the value of strong, early childhood education. All of our toddler classes through Kindergarten utilized the sound, biblical, and high academic standards of ABEKA Curriculum.
We accept children 6 weeks to 12 years and begin teaching curriculum at 18 months. We offer both full-time and part-time care for children over 18 months, full time only for infants 0-18 months. We offer private Pre-Kindergarten and Kindergarten and you do not need to make the public school age cut-off to be eligible for our classes. We also offer before and after school care for Halstead Elementary which is located directly across the road from our center, we also offer van service and after school care for other elementary schools in the Copperas Cove School district*.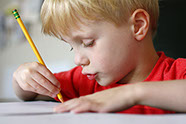 Our classes are separated by age, however, they are not exclusive to a certain age. At times there are children whose chronological age does not adequately represent their developmental needs and we do our best to accommodate accordingly. Children can advance to an older class if they are developmentally ready and in the same respect if they need to remain in a younger class because they are not yet ready to advance they can remain behind. We aim to meet the needs of all of the children in our care.
*Van seating is limited. Please check with the office for school availability. Trinity currently serves only Williams-Ledger and House Creek with van service.
We use the Abeka curriculum for all of our classes aged 18 months and up. It is a Christian Curriculum with a strong Biblical Foundation. For further information on the Abeka curriculum you can visit their website www.abeka.com. The curriculum is not based on doctrines but on basic Bible truths and Principles. There is an annual Curriculum fee which is due at the time of registration and then again for each new school year.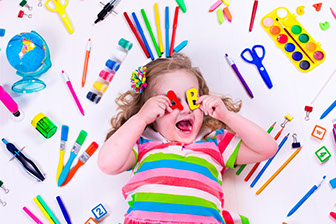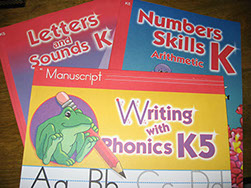 Sometimes a holiday falls on a weekend. If this is the case, we will be closed Friday for a Saturday Holiday and Monday for a Sunday Holiday.
We do provide all day care for school aged kids when school is out except on the days mentioned above.
In the event of inclement weather, the center may decide to shutdown for the safety of our staff and customers. When this happens, we will do our best to notify local media. We will always have announcements like that posted to our facebook page and here on this website if the need arises. Please consult your parent handbook for more information or call the office at 254-547-7470.
Holidays are a fun time around our center as we get into the spirit of each one that we celebrate with classroom parties and Christmas Programs, when appropriate. Our center is glad to be able to serve you year-round through every season. However as a courtesy to our staff who also need time to spend with their families, we do close on the following Holidays:
January: New Years Day, Martin Luther King Jr. Day
February: President's Day
March/April: Good Friday
May: Memorial Day
June: No Holidays
July: Independence Day
August: No Holidays
September: Labor Day
October: No Holidays
November: Veterans Day, Thanksgiving and the day After
December: Christmas Day*
*Depending on the day of the week Christmas falls, the day before and/or after may be taken. In some situations, we may close early on Christmas Eve if we choose to stay open that day. You will be notified in advance of any such scenario.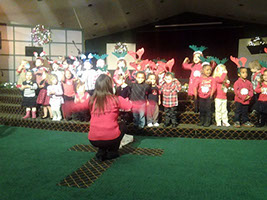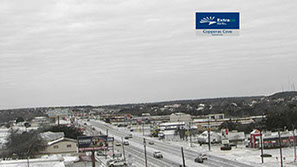 We invite you to come and take a look at our facility and meet our awesome office staff. We are located at 1115 N. Main St in Copperas Cove, TX across the street from Halstead Elementary School. Come on by during our office times from 8am-5:30pm. If you would like to call first, call us at 254.547.7470.
Do you have a heart and a love for kids? Do you want to make a difference in the life of a child? Then look no further than joining our team. We are looking for dedicated professionals and those looking for work experience in the child care field who are energetic, creative, and love working with kids. If you are interested in becoming a part of the Trinity Family, please email your resume to director@npcove.com and include a brief paragraph about why you would be an awesome fit for our team. We look forward to hearing from you!